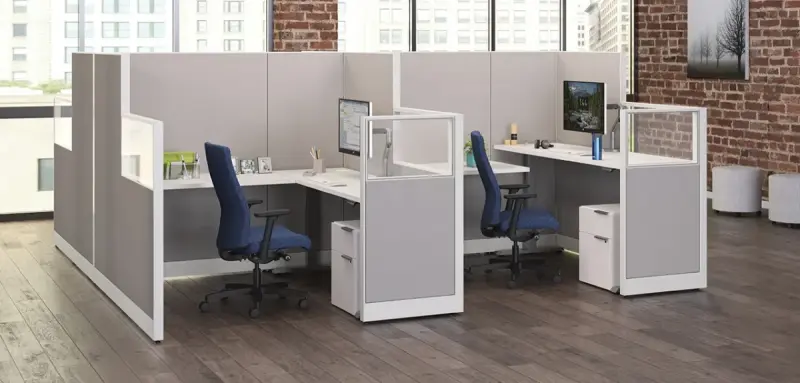 Miller Office Equipment's design experts can help you get the most out of your available space by designing just the right office for you and your staff. Our staff will help you manage your project whether it is new construction or a renewal of an existing office.
We understand the importance of affordable and comfortable office furniture, which is why you can trust us to provide you with the best furnishings.
A well-planned and well-furnished office is known to increase staff productivity. Our team will visit your workplace to help plan and design an ideal working environment, and offer advice on the style of office furniture that is best suited for the space.
Miller Office Equipment's design team can do it all. We will meet with you to review the scope of the work and assist you in determining the objectives and design criteria. We will also review all operational requirements, workflow considerations and any special personnel requirements such as handicap accessibility.
Your support facilities and equipment needs will also be analyzed. Budget, time management and inventory control of your existing furniture are all services that we provide as part of your total package. Our project management experts will ensure that your office project will flow smoothly to completion.
Miller Office Equipment prides itself on its outstanding quality and the design segment of its business is no exception. We ensure design quality control by on-site verification of all measurements. We also ensure that the creation of furniture and building plans meet the specifications outlined in all customer provided plans and that your plans meet local building codes. The creation of office standards for typical workstations, private-office furniture, conference room and training room furniture, as well as furniture for the reception and lunch/breakroom areas is just one more way that Miller Office Equipment ensures your quality satisfaction.