Salem, IL Copiers Lease Sales & Service
Locally Owned and Operated for Over 70 Years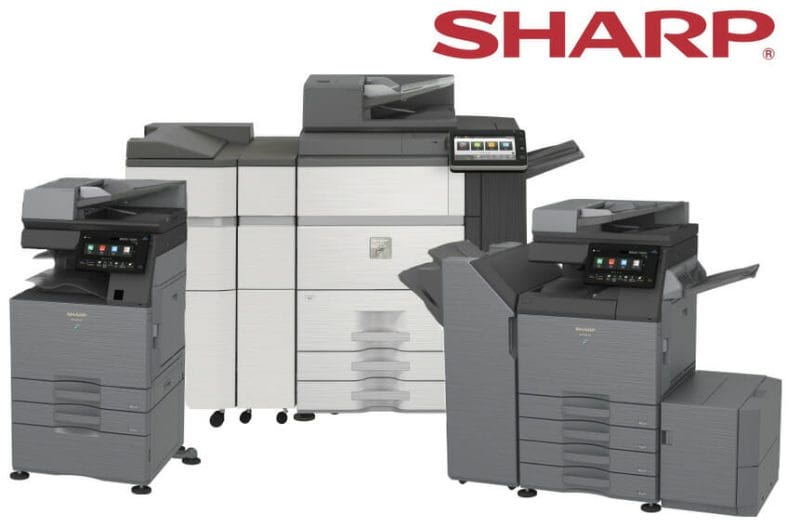 Looking for a Copier in Salem, Il?
Miller Office Equipment, located in Olney, IL, carries the full line of Sharp copiers, as well as office furniture and supplies. We can handle all your office needs. We pride ourselves on putting our customers first to ensure that their needs are always met. We appreciate being able to serve you and look forward to serving you for years to come.
Sharp Electronics Corporation, long recognized for its award winning products, continues to maintain a coveted reputation for superior performance, reliability and affordability in the field of office equipment and document management.
From the break room to the boardroom, HON designs and manufactures a variety of durable desks, file cabinets, chairs, workstations and other office solutions that answers your every need.
Miller Office Equipment has access to over 100,000 office supply items from approximately 1,000 manufacturers. This includes a broad and deep selection of technology products, office products, office furniture, janitorial and breakroom supplies, and industrial products.
Miller Office Equipment's personal service, combined with partnerships with Sharp Electronics, Hon, Essendant and others, provide a logical solution for your office needs.
Office Furniture and Design
Whether you need just a few chairs or complete furnishings for a new office, we're ready to serve you with advice from competent professionals. Choose from a huge selection of name-brand furniture to meet your needs and your budget. Our design experts can help you get the most out of your available space by designing just the right office for you and your staff. Miller Office Equipment  will help you manage your project whether it is new construction or a renewal of an existing office.
Office Supplies

With our aggressive pricing programs we are able to offer our customers very competitive prices on both name brand products and generic alternatives. Miller Office Equipment has a Knowledgeable Staff that offers local support based in Onley, IL. Each customer can rely on a Local Sales Representative to work personally with their staff.

Next Day Free Delivery
Orders placed before 3:00 p.m. are delivered the next business day with no minimum order size or small order charge
Vertical Markets
Sharp offers a wide variety of products to government agencies, educational institutions, healthcare facilities and various commercial markets. Rely on Sharp to provide you with the responsiveness you expect and the high quality products you demand.
Click to Learn More About Sharp's Solutions
Government – Education – Legal – Healthcare – Hospitality – Corporate